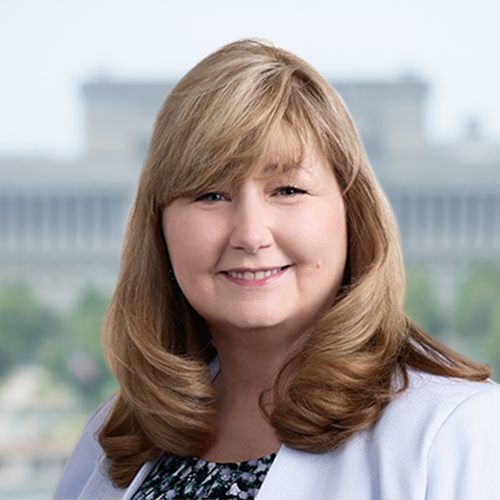 About Carrie
With more than 20 years of experience in security leadership, Carrie Whysall advises clients on all facets of information technology security. Carrie assists clients as they strive to provide the best possible patient care with an eye towards maintaining information security standards.
Carrie works with clients to leverage infrastructure insights to better the integration of security enforcement and assurance programs. Bringing a wealth of experience in the management and implementation of strategic IT programs, she is able to facilitate process improvements while ensuring security compliance. Carrie's areas of focus include: strategic planning; identity and access management; cloud structure architecture; incident response; mergers and acquisitions; cost optimization and budgeting; vulnerability management; HIPAA compliance; medical device security; risk management, including vendor risk management, data loss prevention and endpoint detection and response.
Prior to joining Hall Render Advisory Services, Carrie worked in infrastructure and security leadership for one of the largest not-for-profit health care systems in the country, leading the implementation and management of a number of security-related programs.
Carrie is a member of ISACA, ISC2 and is a member of and frequent speaker with HIMSS.
EDUCATION
University of Phoenix, B.S.