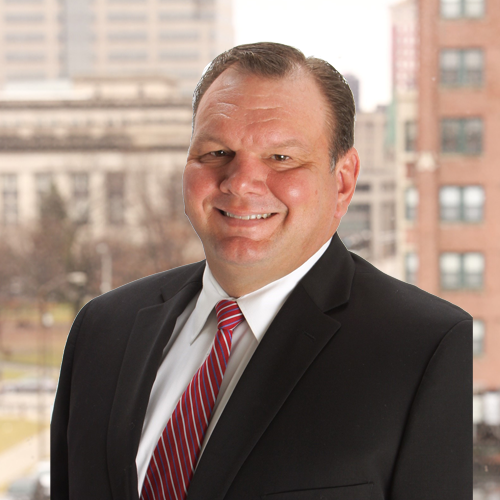 John M. Norling
Principal Advisor
Phone: (214) 615-2010 | Fax: (214) 615-2001
Office Locations
About John
Through more than two decades of progressive experience in IT leadership roles with over 16 years in health care IT, John Norling successfully collaborates with business executives and leaders to understand their company's broad business objectives then designs and implements high-quality technology solutions to achieve those goals. He focuses his work on advisory services related to IT strategic planning, merger and acquisition management, Epic Community Connect modeling, IT Service Provider planning and IT efficiencies. John has provided operational leadership for large national service delivery teams, including a multibillion-dollar health care system serving more than 2,600 sites across 22 states; successfully implemented large scale programs; conducted strategic planning utilizing his solutions-oriented approach to innovation and system architecture; and an integrated IT teams and technologies supporting M&A activities.
EDUCATION
LeTourneau University, M.B.A. - 2014
University of Texas at Austin, B.S. - 1996
Experience
Senior IT Leader (Senior Director) – Operations Oversight, Financial Forecasting, Strategic Planning: Led a team in the delivery of centralized Operations technology services providing high quality service to caregivers and patients, with an operating budget of $100M+.  Implemented large-scale programs ($35M+ in capital investments annually) to support evolving business and customer goals while lowering cost of ownership.  Conducted strategic planning for aligning Business goals to technology investments by defining project scope, developing business cases, forecasting project and on-going capital / operating budgets, managing resources to meet program deliverables, and implementing approved initiatives.
Organizational Leadership: Directed a team of 450+ supporting 7500 application instances that spanned 17K servers, 250K telecom endpoints, 750K network ports, and 50 PB of data, including technologies such as VMWare, HyperV, Windows Servers, SAN, CAS, NAS, PBX's, and wireless.  Utilized Process Improvement, Enterprise Architecture, ITIL and Agile methodologies to improve quality, effectively manage service delivery and support organization changes. Co-led the program to insource IT infrastructure services into organization's direct management from the outsource IT provider with a budget of $60M and leading to a 5 year savings of over $100M.
Merger, Acquisition, & Divestiture: Led data center infrastructure teams (server, storage, backup, network, and telecom) in all phases of M&A for several large health systems acquisitions (totaling over $7B) and multiple divestitures (totaling over $1B) that included: process design, due diligence analysis, budget planning and fiscal review of IT systems, integration or decoupling projects, and transition services for related associates. Member of the Technology Governance Council responsible to fully achieve the targeted infrastructure and application integration goals.
Strategic Planning: Regularly collaborated with business and clinical strategic leaders to understand current state, future business objectives and goals and then formulated IT Roadmaps for realizing the desired future state.  Assessed and recommend annual infrastructure investments (over $300M capital, and $100M operating) leveraging the CTO's strategic planning system.
Process Improvement: Established on-going processes for reviewing best practices and conducting assessments for improving efficiencies in service delivery, operations management, financial management, security, vendor management.  Improvement opportunities included 1) establishing a Vulnerability program for protecting against data breaches and virus infection by implementing on-going monitoring and establishing a focused remediation, 2) average annual operating expense budget reductions of 10% through automation, innovation, standardization, vendor management, and process maturity, and 3) designing a governance framework for contract compliance and service delivery utilizing business reviews, monthly operational reporting, innovation reporting, pricing validation.