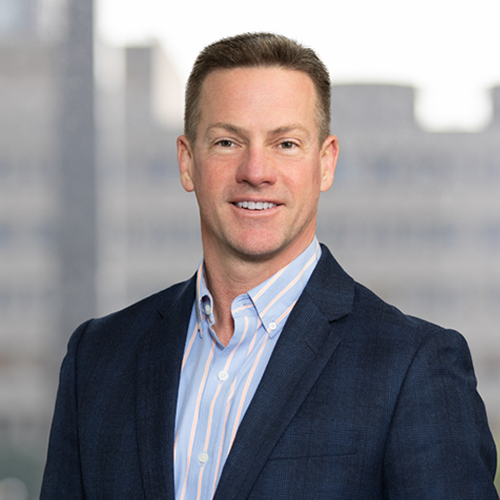 John P. Marshall
Principal Advisor
Phone: (317) 670-8527 | Fax: (317) 633-4878
Office Locations
About John
With more than 25 years of experience in commercial real estate, John Marshall serves as a Principal Advisor with Hall Render Advisory Services. Serving a wide range of hospitals and health systems, John has more than 19 years of experience dedicated to health care real estate.  Prior to joining HRAS in May of 2020, John spent 15 years working with two national healthcare real estate development firms.
As an objective advisor, John helps clients navigate real estate-specific engagements. He assists clients with strategic real estate matters and the execution of real estate transactions. Identifying proactive solutions, John advises clients on a range of real estate projects from planning, strategy and development to leasing and finance.
John is actively involved in health care and real estate communities, serving on the Advisory Board for the Healthcare Facilities Symposium & Expo and the Urban Land Institute's Health Care and Life Sciences Council. John has been a speaker and presenter on development and capital solutions at Becker's Hospital Review Annual Meeting, Medical Group Management Association, Society for Healthcare Marketing Development, the Healthcare Strategy Institute, and the Healthcare Facilities Symposium.
Additionally, he has served in leadership roles at Second Presbyterian Church and previously served on the Board of the St. Vincent Hospital Foundation. John lives in Indianapolis with his wife and three children. He enjoys spending time with his close-knit family, as well as spending time outdoors water and snow skiing, cycling, running, swimming and even doing yard work.
Services
EDUCATION
DePauw University, B.A. - 1993
memberships
Urban Land Institute Healthcare and Life Sciences Council
Healthcare Facilities Symposium Advisory Board
Healthcare Financial Management Association
Real Estate Experience
Real Estate Occupancy Strategy
Development Services
Real Estate Portfolio Analysis
Real Estate Capital Strategy
Specialized Facility Engagement
Presentations
2023 Health Care & Life Sciences Conference & Expo
[04/18/2023]
SEE MORE