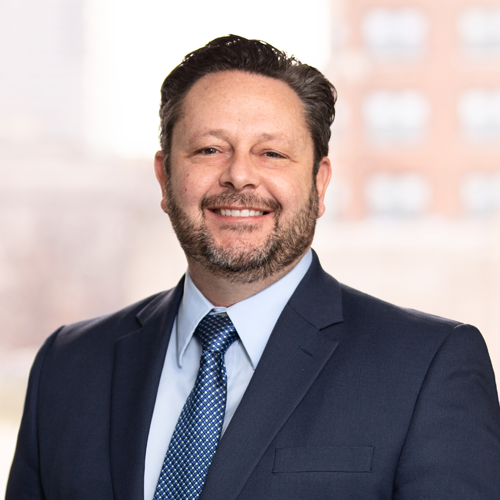 About Michael
Michael Latcha is a health care and pharmaceutical technology executive with more than 20 years of both national and international experience in developing and implementing infrastructure technology solutions that meet business objectives while promoting organizational efficiencies. Mike has focused on mergers, acquisitions and divestitures; statewide and international operational leadership; new facility infrastructure buildouts; enterprise architecture; and strategic planning and budgeting. He excels at understanding both executive leadership and technologists to develop business and technology solutions that are cost effective, align with business goals and provide an organizational advantage. Mike has a deep understanding of core technologies that drive business goals and can provide both analysis of your existing enterprise architecture as well as identify opportunities for improving efficiency and cost effectiveness for your organization.
EDUCATION
•    Western Michigan University College, B.S., Computer Science Engineering – 1995 •    Kalamazoo Valley College, Mathematics – 1990
Experience
National Director – Mergers, Acquisitions & Divestitures: Engaged with executives and technology teams to develop and complete due diligence analysis, develop technology transition budgets, create resource transition processes and perform application rationalization to ensure an efficient and cost-effective portfolio. Provided both US and international oversight over all IT transition services and integration/divestiture activities to support overall business goals and objectives.
Operational Director: Managed service delivery and IT engineering with oversight of all infrastructure services for 15 hospitals and 100+ sites of care. Developed strategic plans and budgets for all IT operations, clinical technology and external sites of care. Managed the direct technical and application support for EHR/EMR systems to include Cerner, Allscripts, McKesson and Epic for statewide hospital systems.
Director – International IT Services: Provided oversight and management services for all pharmaceutical sites to include US, Europe, Israel and India for the world's largest generic pharmaceutical company. Developed enterprise-wide solutions to support all US/International sites to align technology platforms and enable cross-functional data sharing. Oversaw all merger and acquisition programs for IT services as well as new IT facilities both in the US and abroad.