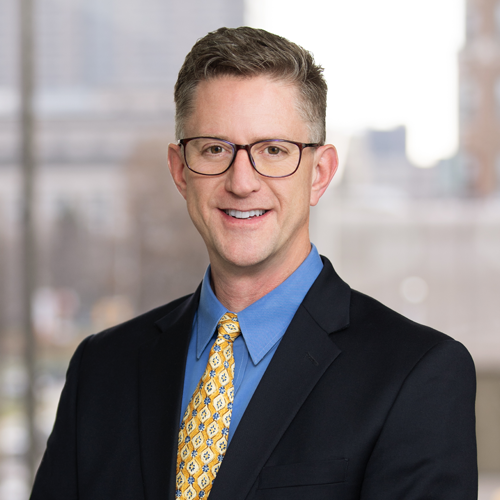 Mark D. Branstetter
Advisor
Phone: (615) 423-6651 | Fax: (317) 633-4878
Office Locations
About Mark
Mark is a health care technology executive dedicated to helping teams protect patients through surgically improving your cybersecurity approach across the care delivery spectrum with detailed focus on medical device security. Mark can help guide clients to market superiority and improved clinician satisfaction through interoperability success founded on a solid medical device cybersecurity approach.
In addition to cybersecurity skills, Mark has a track record of improved outcomes using technology and process solutions that impact the bottom line, including the launch of new technology customer experience, improved integration of services and the management of associated costs. He contributed to the savings of nearly $300 million in FY18 through focus on right-sizing the clinical application portfolio as well as architecting the development of a multi-year strategic electronic health records hosting blueprint, balancing the organization's unique location constraints with national goals.
Mark embodies a foundational commitment to patient safety along with a  passion for improving workflow of the caregivers along the health care continuum. He championed multiple initiatives including vital signs integration for critical care documentation, medical device cybersecurity and compliance.
Mark has worked closely with industry leaders to achieve excellent provider experience, protecting patients through cybersecurity best practices and turning around hospital IT operations through improved customer experience. His collaborative contract negotiation skills lead to superb service level agreements that result in the introduction of leading health care technology while successfully managing costs.
Mark has held senior-level leadership positions for two of the largest health care delivery networks. He most recently served as the hospital IT Director for a site within a Tennessee-based health system. Before that he held director positions for one of the nation's largest health care information technology services organizations, delivering IT strategic planning, infrastructure architecture leadership, medical device (Medical Internet of Things) cybersecurity oversight and clinical software application services for the nation's largest not-for-profit health system. Mark also took the medical device cybersecurity business case to a subsidiary of a large Midwestern health system, partnering with them to launch their medical device compliance and security service.
EDUCATION
Lipscomb University, B.S., Computer Information Systems - 1990